EXECUTIVE SUMMARY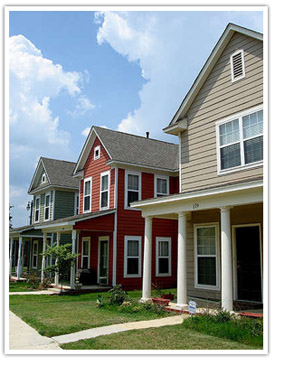 Federal legislation enacted in 1974 known as the Community Development Block Grant (CDBG) program allowed for cities nationwide to address slum, blight and deterioration in declining neighborhoods. Funding was determined on a formula basis. Memphis began its work in 1975 and the original entity was known as Community Development (CD). It became the City of Memphis Division of Housing and Community Development (HCD) in 1977. The City of Memphis Mayor, along with HCD decided to target specific neighborhoods and take a comprehensive approach to allocating funds for programs and projects. This method was employed to holistically to address problems in the inner –city-neighborhoods. Issues addressed were substandard housing, the lack of social services, infrastructure improvements and community development. The funds also allowed for the creation of neighborhood plans, parks and the construction/renovation of community centers. Since HCD's inception twenty-four (24) neighborhoods have been targeted. The number has been expanded to thirty-nine (39) and services extended to neighborhoods that are in transition and not just declining. Services provided by HCD in 1991-1992 expanded to include economic development. These services have been instrumental in the revitalization of Memphis' downtown; job creation and helping people start small businesses.
Downtown Memphis is the center of government, employment, entertainment and specialized medical facilities and HCD has taken a strategic approach to its development and providing affordable housing. The development/redevelopment started with Downtown and has radiated outward from this nucleus. As Downtown has continued to develop, so have the adjacent communities.
The HOME and CDBG Programs have worked the nonprofit community, private investors and the public sector to create new affordable housing programs. In addition to this tool, Low Income Housing Tax Credits have been used "To change the face of Public Housing in Memphis, Tennessee. No longer perceived as a source of blight in the community, Memphis Housing Authority and the Memphis Land Bank possess some of the most prestigious homes and business facilities.
As funding became more limited from the federal government, HCD created partnerships with the public and private sector to better serve the community. Partnerships like these have been a Four Tiered process and started in the core of City which is downtown and has resulted in private investment producing projects like of AutoZone Worldwide headquarters and the Red Bird Baseball Stadium. Other projects would not have made possible without the use of federal dollars like CDBG but as this source shrinks, the City will need to recommit to providing local dollars as a caveat to attract and retain private investment in Memphis. Memphis has branded itself as "A City of Choice" and can only sell itself to others if the investments are first made by the city which will then lead to investment by the state and the private sector including private foundations.
Down Payment Assistance (DPA), a program created by HCD is one of the tools used to stabilize neighborhoods. This program provided low as well as middle-income people with the funds to assist with purchasing homes. There is a direct correlation between great cities and the number of people that own their homes. Credit and homeownership counseling have assisted people with becoming first-time homeowners and retaining them even in tough economic times. Homeowners have been provided minor and major home repairs through the Housing And Rehabilitation Program (H. A. R. P.) As with all of the programs created by HCD, DPA and HARP are investments in the community and provide a return by increasing the number of taxpayers and providing people with a decent place to live. This was done in the form of loans and some were grants.


Home | About Us | Major Projects | Media | Departments | Resources & Links | Events | Contact Us